Agenda
Day 1 – Wednesday, June 29, 2022
11:00
Opening of Social Investors and Technology Fair
Meet sponsors, Investors and Tech Providers.
The Social Investors and Technology Fair will bring together socially – oriented donors and investors with MFIs seeking funding and provide a space for one-on-one to discuss funding needs opportunities, and explore potential new financial partnerships.
14:00–17:00
Lunch for MFC Members followed by the Membership Meeting
Discuss the MFC's Strategy 2022–2025 based on 3 pillars: Network, Technology and Visibility.
Seize the opportunity to say farewell to Sanavbar Sharipova, Chairwoman of the MFC's Board of Directors and Grzegorz Galusek long-standing MFC's CEO.
Further details will be available soon. Stay tuned.
We encourage you to book a flight the day in advance to be on time for the meeting.
17:00–17:30
Coffee & Networking: Social Investors and Technology Fair
17:30–18:40
Conference Opening
Conference welcoming remarks
Sanavbar Sharipova
Founder of the IMON International,
Chairwoman of the MFC's Board of Directors, Tajikistan
Conference welcoming remarks
Patrizia Toia
Member of the European Parliament, Italy
Keynote Speech
Shiva Dustdar
Head of EIB Institute (Dean), European Investment Bank (EIB), Luxembourg
18:40–19:00
Spotlight on New Financial Technology at the Era of Uncertainty
Don Ginsel
CEO Holland FinTech,
the Netherlands
19:00–21:00
Networking Cocktail Reception
Informal networking wine & snacks.
It's a perfect opportunity to make new connections and deals, and lay ground for exciting partnerships.
Sponsored by
Day 2 – Thursday, June 30, 2022
9:00–9:30
Coffee & Networking: Social Investors and Technology Fair
9:30–9:35
Conference Day #2 Opening
9:35–9:45
Spotlight on SIFTA: a New Technical Assistance Programme for Microfinance and Social Finance Providers under investEU
Bruno Robino
Deputy Head of Climate and Social Finance Advisory Division,
at the European Investment Bank
9:45–10:45
Plenary session #1: Migrants, Refugees and the Climate Crisis: a New Microfinance Frontier?
A range of major forces are causing profound changes in our socio-economic environment and ways of life. The war in Ukraine along with geo-political turbulences, climate change and wealth inequalities will increase human migration. What can microfinance institutions realistically do to mitigate the climate change and tackle the migration and refugee crisis? What is the role for investors and policy makers? What kind of existing solutions and experience can we tap in?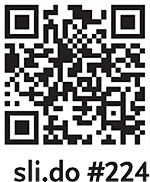 Moderator
Jasmina Glisovic
Principal Country Manager,
Council of Europe Development Bank (CEB)
Panellist
Marc de Sousa-Shields
Lead Technical Specialist, Rural Finance and Markets, International Fund for Agricultural Development (IFAD), Egypt
Panellist
Umberto Del Panta
Head of Representation to Turkey, European Investment Bank (EIB)
Panellist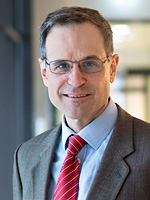 Alexander Lehmann
Head of Sustainable
World Academy,
Frankfurt School
of Finance
& Management,
Germany
Panellist
Arkadiusz Lewicki
Director of the National Contact Point for Financial Instruments of the European Union Programmes
10:45–11:30
Coffee & Networking: Social Investors and Technology Fair
11:30–11:45
Spotlight on LIBOR to SOFR Transition and All You Need to Know About It
LIBOR is phasing out and it is critical for microfinance institutions to understand how they may be affected as markets and regulators adjust to a new benchmark rate.
Join this EIB expert presentation to find out about the most important consequences of introducing a new benchmark.
Yassine Boudghene
Head of the Financial Policies and Methodologies Division in the Finance Directorate of the European Investment Bank (EIB)
11:45–12:45
Plenary session #2: Microfinance Investing in Uncertain Times: Outlook, Products and Solutions
This session will provide an update and overview of the various types of investment opportunities and how to think about them in the context of political and economic uncertainty while planning to achieve your MFI's goals. It will also discuss the impact of the war in Ukraine on microfinance and the post-pandemic investment outlook.
Moderator
Normunds Mizis
Chief Credit Officer, BlueOrchard Finance Ltd
Panellist
Benoit Bouet
Head Financial Institutions Debt for ECA/MENA, ResponsAbility Investments AG
Panellist
Samuel Clause
Senior Investment Manager, European Investment Fund (EIF)
Panellist
Vincent Lehner
Head of Markets, Symbiotics, Switzerland
Panellist
Jacob Ole Nestingen
Manager, Finance in Motion, Germany
12:45–14:15
Lunch & Networking
14:15–14:30
Spotlight on the New Financial Instruments for Western Balkans
Roberto Estellés
Programme Manager at Directorate-General for Neighbourhood
and Enlargement Negotiations, European Commission, Belgium
14:30–15:30
Plenary session #3: Technology and Uncertainty: Key Insights on Building the Digital Future of Microfinance
All MFIs in Europe and Central Asia are digitizing their operations to a certain extent, although most institutions lack a specific strategy to use technology. What are the most promising, successful and investment worthy approaches to digitalization so that the MFIs can reap the benefits that technology offers? Can digital technology in microfinance play a role in mitigating the risks associated with the crises that affect the world? Where can the funding for the digital turn around come from?
Moderator
Michael Kortenbusch
Managing Director, Business & Finance Consulting GmbH (BFC)
Panellist
Sami Lahoud
Senior Vice President Global Partnerships and Infrastructure, Mastercard, United States
Panellist
Amra Omeragic
Senior Investment Officer, Finance in Motion, Germany
Panellist
Juan Luis
Podesta Ruiz
Technical Assistance Manager at Triple Jump BV, the Netherlands
Panellist
Christian Ruehmer
Co-Founder and CEO of Q-Lana, Chief Investment Officer Bamboo Capital Partners, United States
15:30–16:00
Coffee & Networking: Social Investors and Technology Fair
16:00–16:15
Spotlight on Impact Management
Andrij Fetsun
CEO / Founder Agents for Impact, Germany
16:15–17:15
Plenary session #4: Fair Finance for Women: how to Invest with Gender Lens?
Numerous research shows that investing in women facilitates the inclusive economic growth. Microfinance institutions have always played a significant role in advancing gender issues, but what are some new strategies for advancing gender equality? What investment opportunities exist to support women entrepreneurship?
Moderator
Elvina Garayeva
Director Debt EECA Region, Incofin IM, Belgium
Panellist
Laura Fernández Lord
Head of Sustainability and Women's Empowerment, BBVA Microfinance Foundation (FMBBVA), Spain
Panellist
Erdal Kocoglu
Director of Turkey, Caucasus and Central Asia Regional Office, Frankfurt School of Finance & Management, Turkey
Panellist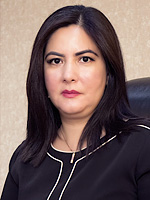 Shoira Sodiqova
CEO of Closed Joint Stock Company, commercial bank "Arvand", Tajikistan
17:15–17:30
MFC Member Engagement Award Ceremony & Conference Closing
Gabriele Giuglietti
MFC Council Director, Director in Charge of International Development Activities of Banca Etica, Italy
18:00
Networking Gala Dinner & Boat Cruise
Spotlight on the Social Mission of Banca Etica: Gabriele Giuglietti
Spend a memorable evening cruising along the Bosphorus Strait. Enjoy spectacular views of Istanbul at night and the sights along the waterway, a delicious 3-course dinner and a diverse program of traditional entertainment on board.
Sponsored by