Alexander Lehmann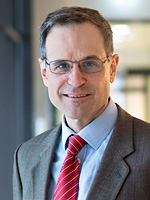 Alexander Lehmann
Head of Sustainable World Academy, Frankfurt School of Finance & Management, Germany
Dr. Alexander Lehmann is the Head of the Sustainable World Academy at the Frankfurt School of Finance & Management. The Academy offers a wide range of executive trainings and graduate-level courses to over 3,000 professionals annually across the globe. Its academically rigorous and application-oriented training is guided by the UN Sustainable Development Goals. Alex is concurrently a non-resident fellow at Bruegel, Europe's top-rated economic policy think tank, where he covers European banking and capital markets.
In his advisory, research and teaching roles Alex focuses on how financial systems can become more resilient, recover from crises and support sustainable growth. In engagements in 25 plus emerging markets and across Europe he has worked with international and EU institutions, central banks, debt management offices and a wide range of private financial market participants.
He has regularly lectured in executive and graduate courses, most recently as adjunct professor at the Berlin-based Hertie School of Governance. Until 2016 Alex was the Lead Economist at the European Bank for Reconstruction and Development (EBRD) where he headed the strategy and economics unit for central Europe and Baltic countries, and prior to that he was an official at the International Monetary Fund in Washington.
He has published widely on financial policies in the EU and emerging markets and holds graduate degrees in economics from the London School of Economics and the College of Europe and a D.Phil. (doctorate) from Oxford University.